Meet Our Team
All professionals at Shoreline Modern Dental maintain the highest levels of accreditation and pursue ongoing education to stay abreast of the latest trends in the medical field. Read on to learn more about our staff's experience and training.
Bradley J. Daar, DDS MS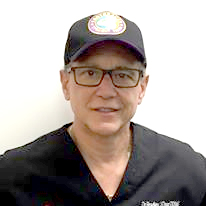 Dr Daar grew up in the Chicago suburbs and moved to Connecticut in 1983. Having lived here more than half of his life he considers New England, and Connecticut his home. He went to Undergraduate School at Northern Illinois University and then the Masters program in Biology at Loyola University in Chicago. He completed his Dental education at Loyola University, Maywood Illinois in 1982. Always yearning to know more and educate himself for his patients benefit, he then obtained a Masters of Nutrition degree at St Josephs College in West Hartford. He opened his Dental practice on Main Street Old Saybrook in February of 1983.
Continuing education and advanced skills have allowed Dr Daar to develop one of the top offices in the state. He has completed hundreds of hours of training in Endodontics, Orthodontics, Periodontics, Dental Implants, Sleep Apnea, and more.
He has been a member of the American Academy of Cosmetic Dentists, GP Orthodontics, International Congress of Oral Implantologists, World Clinical Laser Institute, American Dental Association, and Connecticut Dental Association to name a few. Dr Daar regularly attends courses to ensure his patients get the best treatment possible. He also gives seminars to the public on a monthly basis to educate people on topics such as Dental Implants and Sleep Apnea.
When not working, Dr Daar enjoys spending time with his wife and two boys at the shoreline enjoying the beauty and benefits of Long Island Sound. He has been a pilot of hot air balloons, ultralights, and aircraft since 1985. He also enjoys his motorcycle as a great way to really see the countryside of Connecticut.
Giving back to the community is very important to Dr Daar and the staff of Shoreline Modern Dental. They created a scholarship fund at Old Saybrook Community College that still gives the opportunity for education to those that may not be able to afford it.
Dr Daar has been involved with the Police Activities league (PAL) and was a past president of that organization. Shoreline Modern Dental is the sole sponsor of the Old Saybrook ROCS boxing gym giving local youth an alternative to hanging out in the streets.
Dr Daar is a Board member of a non profit organization for a vascular disease, Fibro Muscular Dysplasia (FMD), and has been President of the Board of Directors for the past 5 years. He runs their annual meeting along with the Cleveland Clinic every May in Cleveland Ohio.
Dr. Kelly Beamish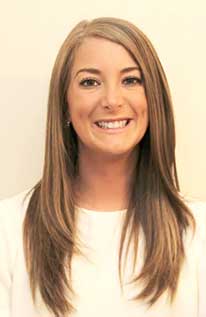 Dr. Kelly Beamish graduated from New York University College of Dentistry in 2015 receiving a Doctorate of Dental Surgery. In the final year of her dental education she participated in a program focused on the aesthetic aspects of dentistry and graduated with Honors in Aesthetic Dentistry. Following dental school, Dr. Beamish completed an additional year of training in a General Practice Residency at the Veterans Affairs Hospital in Manhattan.
Dr. Beamish is a member of the American Dental Association and the Academy of General Dentistry. When she is not providing dental care, you can find her crafting five-course meals, shooting photos across coastal Connecticut, exploring the great outdoors, and spending time with family and friends.
Dr. Beamish is excited to be joining the team at Shoreline Modern Dental and is enthusiastic about providing dental care to the Old Saybrook community and surrounding area.